Thy word have I hid in my heart
that I might not sin against Thee
                                            

Psalm 119:11
The Bible exhorts us to hide Godís word in our hearts. To meditate on scripture night and day.
Learn practical ways to memorize scripture verses. Make it fun and exciting. And watch your children learn the Bible quicker and easier than you do!
In this session, Kym shares the benefits of teaching our children to memorize verses and how to appeal to the various learning styles to help them succeed. Youíll also learn what the experts say about memorization and find out ways to learn whole chapters of the Bible with relative ease. A fun session with lots of visuals along with practical and creative tips.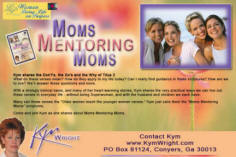 To read more about Kym Wright, the teacher, visit her website: www.kymwright.com/about.htm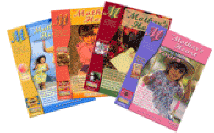 Read more from
Kym and others in
The Mother's Heart magazine