One of the most creative resources for homeschooling, the mini-office becomes a mini reference center or tool containing information for students on any topic they are learning: math, writing, grammar, science, phonics ... anything. When mom/teacher is busy, the child has another source to go to for reference and information, to answer questions. Even when mom is available, our students need to learn how to look things up and not always ask us for answers.
Mini-offices help us help our children divide large subjects into smaller bites. Writing becomes easier, math facts are learned quicker, grammar and punctuation rules are readily available. Science topics become manageable with a mini-office reference.
Learn to make this wonderful resource and let your children create a useful tool for learning.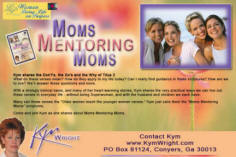 To read more about Kym Wright, the teacher, visit her website: www.kymwright.com/about.htm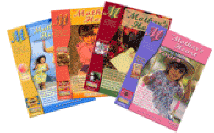 Read more from
Kym and others in
The Mother's Heart magazine