From the early days of mothering her three closely-spaced children, Kym still felt like an inexperienced mother. Tiredness, busy-ness and seemingly too much to do – with so many little hands and no big hands to help, this action, that attitude, another squabble – all slowly etched away the joy, threatening to bring discouragement.
However, Kym discovered some universal truths about the attitude of the mother, the words she chose in talking with and about her children, and practical ways for moms to bring life more abundant back into mothering.
Learn practical ways to reinforce those feelings of love, invest in the children, build up their self-concept, and revive your heart – all with a few very simple changes.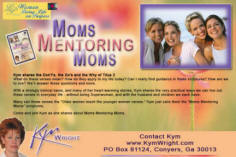 To read more about Kym Wright, the teacher, visit her website: www.kymwright.com/about.htm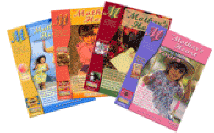 Read more from
Kym and others in
The Mother's Heart magazine