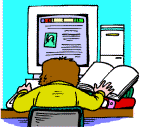 Computers in School
When discussing a school related problem with her husband, an Information Technology VP, his first course of action is to search for some computer software to solve it. Since he is a computer whiz, working with them in business and for pleasure, that is how his brain works: practical solutions for any quandary, and in his case, something-computer.
So, Kym shares her areas of need, and how the computer solved her problems. Not just using all-in-one programs, but finding solutions to spot-hit the specific problems each child has, you can pick and choose who needs what type of practice at the time, and possibly personalize the program to best comply. While "practice makes perfect" sounds great, it can be misleading because practicing something wrong, means it is wrong still. Rather, perfect practice makes perfect, and the computer is wonderful at detecting and demanding proficiency.
Being the opportunists we are as homeschoolers, learn how to capitalize on using the computer to duplicate yourself as a support structure for your homeschool adventure.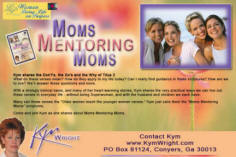 To read more about Kym Wright, the teacher, visit her website: www.kymwright.com/about.htm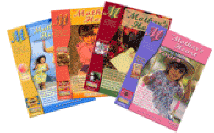 Read more from
Kym and others in
The Mother's Heart magazine



Learn & Do Unit Studies
Make learning fun
All you add is the children!