This sessions takes the teacher through a hands-on, action-packed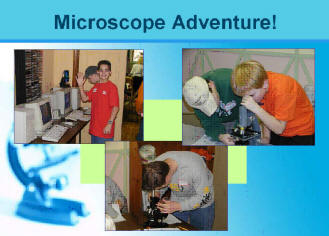 tour of the microscope itself and a series of practical, engaging labs to gain the experience of using a microscope to bring that small world to life. This talk is designed to show either tentative or bold parents how to take this adventure with confidence and to branch off into side topics for interest-driven learning.
The first section of the discussion is focused on the instrument itself and includes a pictorial tour of the setup of the microscope, the parts and their functions, usage of the microscope, then cleanup and proper storage, moving on to the types of slide mounts and drawing observations. Lastly, Kym expounds on ideas for branching out for interest or delight driven learning. She'll share actual stories from teaching her 8 children, and many other homeschoolers, with very different learning styles and capabilities. Students welcome.

To read more about Kym Wright, the teacher, visit her website: www.kymwright.com/about.htm

Read more from Kym and others
in The Mother's Heart magazine